Looking for a fully integrated bespoke solution?
You've come to the right place. With unrivalled experience and the technology to deliver, we can build a custom system around your needs and your site. Contact us today to get started.
Bespoke scaffold alarm solutions

Monitored 24/7
Activated alarms send an immediate signal to our specified NSI GOLD alarm receiving centre (ARC) via GSM network. Where strict response protocols will be adhered to.

24hr response and keyholding
Our licensed SIA emergency response and keyholding teams can be deployed 24hrs a day by motorcycle. Attending the site to secure the perimeter in line with our clients security requirements .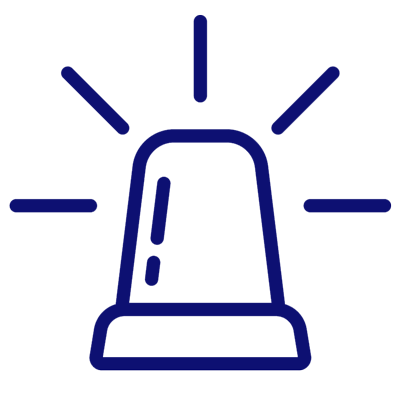 Scaffold lighting
Alarm activated lights or bulkhead scaffold lighting can be installed in tandem with your security system to provide additional security deterrent and safety.

Alarm activated wireless CCTV
Battery powered cameras allow us to capture footage when the alarm is triggered. This footage is immediately sent to our monitoring station for review.
Secure your construction site with a bespoke CCTV system from Wellington.
Contact us for free advice and a custom quotation.
Unit 2 The Stable, Sandon Hall, Stafford, England, ST18 0BY
Email: enquiries@wellingtongroup.co.uk
Monday-Friday 08:00 – 17:00
Saturday Closed
Sunday Closed